Green-Certified Carpet Cleaning in Mississauga, Oakville & Milton
Green Leaf Chem-Dry provides professional carpet, upholstery, tile & grout cleaning and sanitizing/disinfecting in Mississauga, Oakville, Milton, and the surrounding areas.
You Deserve A Healthy Home!
You work hard to keep your home clean, but over time dirt can build up that becomes harder to remove through traditional methods. That where we come in! Here at Green Leaf Chem-Dry, we care about much more than just cleaning your carpets. We care about giving you and your family a healthier home.
That's why we use a green-certified, non-toxic cleaning solution called The Natural® that cleans with carbonation instead of steam. 
An independent lab found that our carpet and upholstery cleaning process removes an average of 98% of allergens and 89% of airborne bacteria when a sanitizer is added.* So you can trust that when you choose us, you and your family will be left with a home that is cleaner and healthier.
Schedule your appointment today!
Call us at (289) 997-9114
As The Healthy Home Authority®, Chem-Dry has been making  clients' homes cleaner, healthier and safer for over 25 years, using our proprietary Hot Carbonating Extraction process combined with EPA-registered, hospital-grade sanitizers., we are committed to helping keep your home and family healthy and safe. NOW we are Introducing Chem-Dry NEW Technology;  MicroPro Shield™ Service disinfecting services include our 90-day residual antimicrobial benefits of our MPS-90 process.
Our proprietary Hot Carbonated Extraction process harnesses the cleaning power of carbonation to deliver a superior clean while using 80% less water than traditional steam cleaning. Using less water allows us to leave your carpets drier, allowing them to dry in 2-3 hours instead of 1-2 days.
We proudly serve our community every day by helping our clients maintaining a clean, healthy, happy home. Our proprietary process combined with our non-toxic, green-certified solution means that we'll leave your home not only cleaner but safer and healthier for you.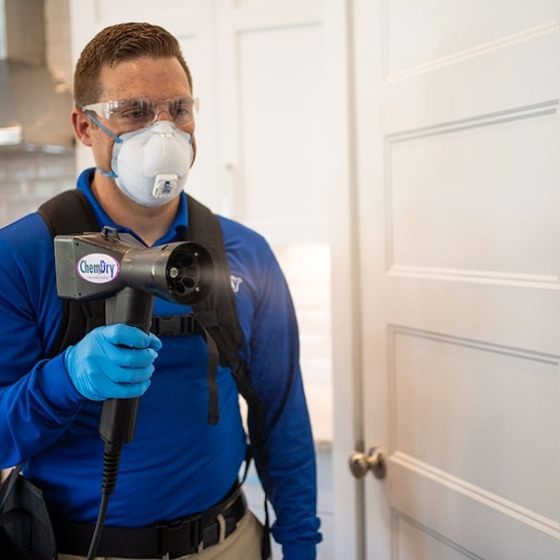 Disinfecting & Sanitizing with up to 90 Days Protection™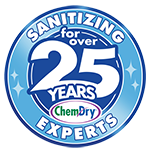 In today's world, we know that a safe and healthy environment in your home or business is more important than ever. That's why Green Leaf Chem-Dry now offers our new MicroPro Shield service. to give you the peace of mind that your home is healthier and safer for longer.
Our professionally-trained technicians will treat the surfaces of your home or business with an EPA-registered disinfectant - disinfecting both hard surfaces and sanitizing soft surfaces.
Using state-of-the-art electrostatic equipment, our technicians apply a protective antimicrobial coating to surfaces that were disinfected, inhibiting the growth and spread of microbes (bacteria and algae) on contact for up to 3 months.2
LEARN MORE
A Healthier Home
Chem-Dry's mission is helping people live healthy lives starting with clean carpets and a healthy home. Our proprietary Hot Carbonating Extraction cleaning process penetrates deep into the fibers, removing an average of 98% of common household allergens from carpets and upholstery and 89% of the airborne bacteria in your home when a sanitizer is added.*
Our green-certified solution, The Natural®, contains no dirt attracting soaps or detergents so it's safe and non-toxic for your family & pets. And, Chem-Dry uses 80% less water than typical steam cleaning so carpets dry in hours instead of days, making it the safer and more convenient carpet cleaning choice. All of this means Chem-Dry cleans for your health like no one else.
LEARN MORE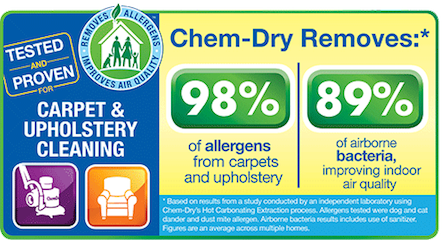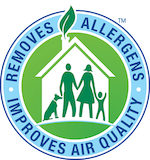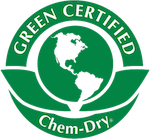 Get a Free Quote Today For Carpet Cleaning or Upholstery Cleaning In Mississauga, Ontario
Click below to access our form and provide us with your contact information and any other information about your needs. We'll contact you soon to schedule an in-home appointment for carpet clenaing or upholstery cleaning so you'll be on your way to a cleaner, healthier home!